AutumnLeavesArt.com
DAN BACICH

"Late October"

by Maya Angelou

Carefully
the leaves of autumn
sprinkle down the tinny
sound of little dyings
and skies sated
of ruddy sunsets
of roseate dawns
roil ceaselessly in
cobweb greys and turn
to black
for comfort.

Only lovers
see the fall
a signal end to endings
a gruffish gesture alerting
those who will not be alarmed
that we begin to stop 
in order simply
to begin
again.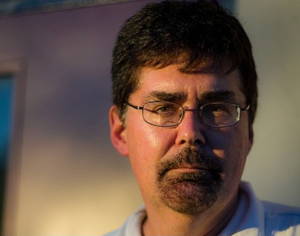 photograph © by Dean Aversa
News
International Artist number 128, August/September 2019
Exhibitions and Events
Solo Exhibition:

Nothing Gold Can Stay

October 7 through November 18, 2022


No public reception


Gallery hours

Tuesday - Friday 9:30 a - 6 pm

Saturday 10 am - 2 pm

Closed Sunday & Monday



Artist Statement
My leaf paintings and assemblages have more in common than it may at first appear.  Both are composed of things that have been cast off.  Both involve intricate arrangements within the confines of a narrow spatial realm.  And both have the power to invoke a narrative where initially none was apparent.  I like to alternate between the two modes of expression, allowing one to influence the other.
About the Leaf Paintings
Why leaves?  You might as well ask why a portraitist paints only people.  Why autumn leaves in particular? Blame it on a penchant for bright colors and melancholy.  Autumn leaves, like fresh cut flowers, are potent symbols -- memento mori -- gentle reminders of the inevitable dissolution of all things.  As design elements they are kaleidoscopic in their infinite variety and shape.  Autumn is a rough time of year for me; I am always looking down, treading carefully through leaf piles, searching for my next composition.
About the Assemblages
When I was fourteen years old my high school teacher, the late Richard DeAngelo, introduced me to the art of assemblage and thereby to basic design principles; I have been thinking inside the box ever since.  I never have a specific theme or composition in mind when I begin.  Instead the work arises organically from its parts, each piece suggesting another and so on.
Listen to a talk delivered on Wednesday April 21, 2010 at Munson Williams Pratt Museum. "An Affinity for Assemblage".
The artist between his mother and sister, opening night February 6th 2010 at Munson Williams Pratt Museum, Utica NY
Biography
I was born in Syracuse, NY in 1959.  I received a B.A. in Comparative Religion and Fine Arts from Harvard College Class of 1981.  I pursued graduate study in both France and Germany funded by DAAD and Rotary fellowships.  Returning to Boston in 1985 I found employment with The Princeton Review, initially as a teacher, then later as master trainer for a variety of exams including the SAT, GRE and GMAT.  In 1997 I returned to upstate New York to care for my mother and younger sister, both of whom are in wheelchairs.  My artistic endeavors date from this homecoming.
"Reluctance"

by Robert Frost

Out through the fields and the woods
And over the walls I have wended;
I have climbed the hills of view
And looked at the world and descended;
I have come by the highway home,
And lo, it is ended.

The leaves are all dead on the ground,
Save those that the oak is keeping
To ravel them one by one
And let them go scraping and creeping
Out over the crusted snow,
When others are sleeping.

And the dead leaves lie huddled and still,
No longer blown hither and thither;
The last lone aster is gone;
The flowers of the witch-hazel wither;
The heart is still aching to seek,
But the feet question 'Whither?'

Ah, when to the heart of man
Was it ever less than a treason
To go with the drift of things,
To yield with a grace to reason,
And bow and accept the end
Of a love or a season?

Recent Exhibitions and Awards
2019

Solo exhibition, "Nature's Patterns", Maxwell Memorial Library, Camillus, NY

2018

Group exhibition, "Influences", Mohawk Valley Center for the Arts, Little Falls, NY

2018

Group exhibition, 83rd Annual Cooperstown Art Association Juried National Exhibition, Cooperstown Art Association Galleries, Cooperstown, NY

2018

Group exhibition, "Along the River's Edge", The Thousand Islands Arts Center, Clayton NY

2018

Group exhibition, "Foolings Awakening", Edgewood Gallery, DeWitt, NY

2017

Group exhibition, 82nd Annual Cooperstown Art Association National Juried Art Exhibition, Cooperstown Art Association Galleries, Cooperstown, NY

2017

Group exhibition, "Collage / Reformat / Refocus", MPW Museum of Art, 10 Genesee Street, Utica, NY

2017

Group exhibition, "Small Works", Broad Street Gallery, 16 Broad Street, Hamilton, NY

2016

Group exhibition, "Full Circle", Mohawk Valley Arts Center, 401 Canal Place, Little Falls, NY

2016

Solo exhibition, "leaves upon leaves", Baltimore Woods Nature Center, 4007 Bishop Hill Rd., Marcellus NY

2015

Group exhibition, Regional Art Show "Reflection", Mohawk Valley Arts Center, 401 Canal Place, Little Falls, NY
Yellow Christ, Third Prize

2014

Group exhibition, Contemporary Art Collection, Munson-Williams-Proctor Arts Institute, Utica, NY

2014

Group Exhibition, "Small Works Invitational" 20 Artists Whose Artworks are 24 Inches or Smaller, Kirkland Art Center, Clinton, NY

2014

Group Exhibition, "REnewal : recycled materials and appropriated vintage imagery", Gandee Gallery, Fabius, NY

2014

Juried exhibition, "Arboretum of Art", Franklin St. Gallery, Watkins Glen, NY

2014

Solo Exhibition, "PANDORA: Big Themes Trapped in Tiny Boxes", Rome Arts and Community Center, Rome, NY

2013

Group Exhibition, "Small Works 5 — collage and assemblage by five New York State artists", Kirkland Art Center, Clinton, NY

2013

First Prize, Annual Juried Regional Exhibition, Mohawk Valley Center for the Arts, Little Falls, NY

2013

Honorable Mention, Master's Division, 62nd Central Adirondack Art Show, View, Old Forge, NY

2013

Juror of Annual Recycled exhibition, Rome Arts and Community Center, Rome, NY

2012

Named Acting Superintendent of Fine Arts and Photography Exhibition, New York State Fair, Syracuse, NY

2011

Solo Exhibiton, "Diminished Things", Cogar Gallery, Herkimer Community College, Herkimer, NY

2011

Group exhibition, Community Coalition for the Arts, 1 South Main St. Dolgeville, NY

2011

Group exhibition, 76th Annual National Exhibition, Cooperstown Art Association, Cooperstown, NY

2011

2nd Place, Graphics, 60th Annual Central Adirondack Art Show, VIEW, the new arts center in Old Forge, NY

2011

3rd Place, Rome Regional Fine Arts Exhibition, Rome, NY

2010

Grand Prize, Stanley Center for the Arts Regional Exhibition, Utica, NY

2010

Charity Art Auction, silent art auction to benefit MOYA (The Museum of Young Art), Syracuse, NY

2010

Group exhibition, "Findings: Found Object Art Invitational", Oswego Civic Arts Center, Oswego, NY

2010

Solo exhibition, "Autumn Leafscapes", (Sep. - Nov.) SUNY Upstate Medical Library, The Scholar's Den, Weiskotten Hall, Syracuse, NY

2010

Group exhibition, "The Cost of War", Binghamton City Hall, 2nd floor art gallery, Government Plaza, Binghamton, NY

2010

Group exhibition, 75th National Exhibition, Cooperstown, NY

2010

Group exhibition, "Markings of Time and Place", Edgewood Gallery, Dewitt, NY

2010

Group exhibition, "62nd Exhibition of Central New York Artists", " Munson Williams Pratt Arts Institute, Utica, NY

2010

Charity art auction, 2010 CNY Art Showcase and Auction, Rotary Club of Eastwood, NY.

2010

Group exhibition, "Lakeside-Statewide", Oswego Civic Arts Center, Oswego, NY

2010

Group exhibition, St. David's 40th Celebration of the Arts, Oswego Civic Arts Center, Dewitt, NY

2009

Group exhibition, "Willful Eclecticism, Post-modern Invitational", Timothy McHenry Gallery, Oswego Civic Arts Center, Oswego, NY

2009

First Prize Professional Painting and First Prize Professional Mixed Media New York State Fair Fine Arts Exhibition, Syracuse, NY

2009

Solo exhibition, "Thinking Inside the Box", The Gallery at St. John Pottery, Baldwinsville, NY
Get a virtual tour of the exhibit on YouTube!

2009

Library exhibition, "Recent Work", Rome Art and Community Center, Rome, NY

2009

Cooperstown National Exhibition, Cooperstown, NY

2008

"20/20 Small Works Show" (December), Limestone Gallery, Fayetteville, NY

2008

"Landscapes, Lanterns, Leaves" (October), Edgewood Gallery, Dewitt, NY

2008

2nd Place Professional Sculpture, NYS Fair, Syracuse, NY

2008

Master's Division and 2nd place Acrylic Painting 56th Central Adirondack Art Show, Old Forge, NY

2008

Cooperstown National Exhibition, Cooperstown NY

2008

Everson Museum Biennial Exhibition "The Object and Beyond", Syracuse, NY

2008

Made in New York, Schweinfurth Museum, Auburn, NY

2008

Visual Arts Showcase #62, The Warehouse, Syracuse University Downtown, Syracuse, NY

2007

PB&H Prize, Cooperstown National Exhibition, Cooperstown, NY

2007

Cooperstown "Essential Art" Regional Exhibition, Cooperstown, NY

2007

Master's Division, 55th Central Adirondack Art Show, Old Forge, NY

2007

Best of Show, Oswego Statewide Lakeside Competition, Oswego, NY

2006

Made in New York, Schweinfurth Museum, Auburn, NY

2006

Master's Division, 54th Central Adirondack Art Show, Old Forge, NY

2006

Visual Arts Showcases # 56 and #57, WCNY Studios, Syracuse, NY

2006

Delavan Gallery (February), Syracuse, NY

2005

"Assemblages" Solo exhibition (September), Rome Art and Community Center, Rome, NY

2005

"Fallen Leaves" solo exhibition (November), Cazenovia Public Library, Cazenovia, NY

2004

"Autumn in America" (September), State of the Art Gallery, Ithaca, NY

2004

Best of Show, Rome Regional Exhibition, RACC, Rome, NY

2004

First Place, Acrylic Painting, Lake Placid Arts Center, Lake Placid, NY

2004

Master's Division, 52nd Central Adirondack Art Show, Old Forge, NY

2003

First Place Professional Painting, NYS Fair, Syracuse, NY